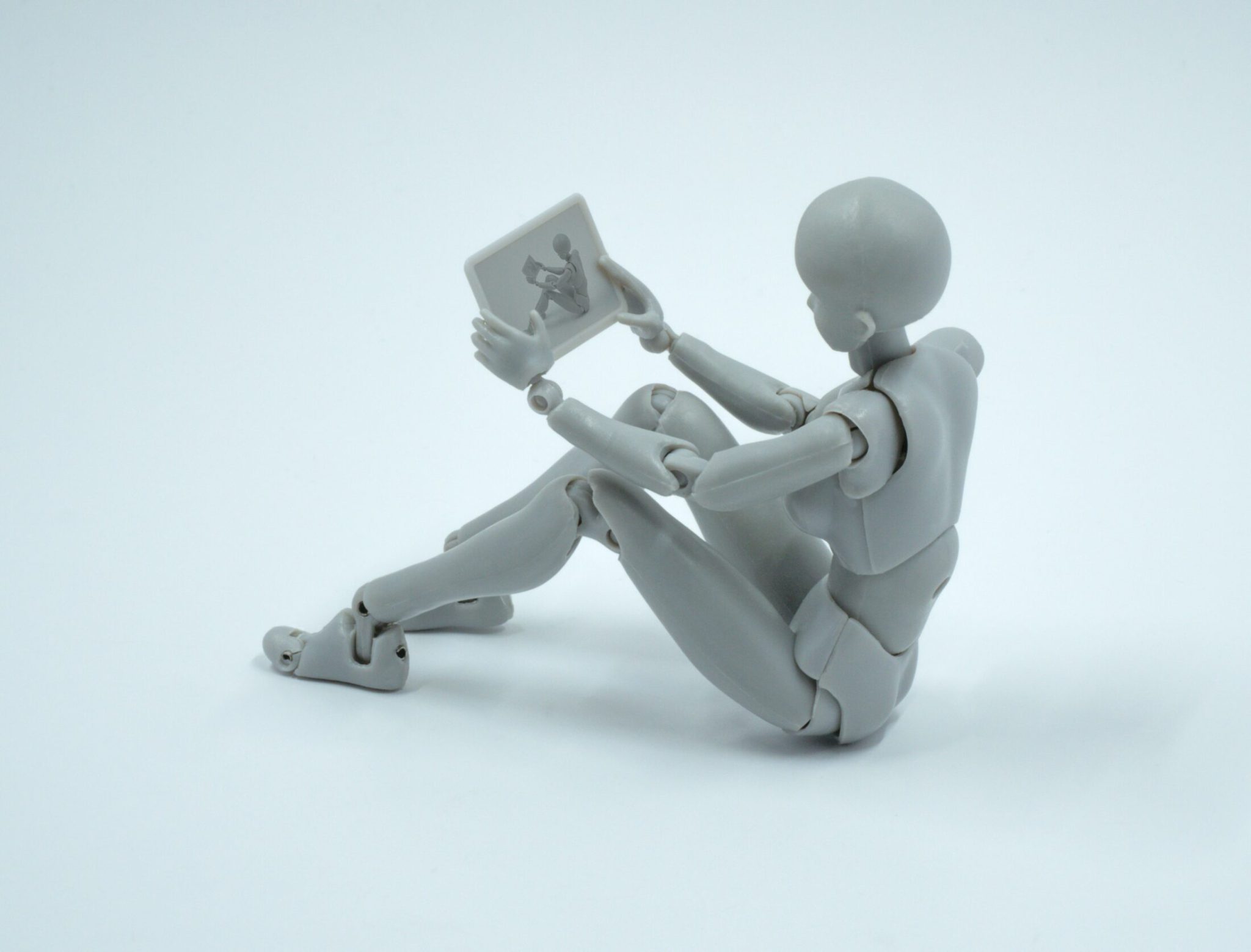 Website DIY #1: Intro & Domain
how 2 buy a domain name
So you need a website. Our condolences. The Internet is a landfill: digital trash, scurrying rats and an oppressive stink permeating everything. But unfortunately, this is where we all live and transact now, so we're back where we started: you need a website.
As part of our GftW grant, we're going to publish a few posts about how to get a website up and running. These are going to be intro guides, meant with (comedy) writers or editors in mind who've never done this before (or have, but still feel overwhelmed).
This post will be talking about getting a domain – the example.com part of the whole endeavour. In later posts, we'll talk about hosting and site technology and monetization options (with a focus on WordPress, since that's what we know, not since it's necessarily 'the best' or 'one size fits all'), but whatever choices you make there, ultimately, you'll probably need a domain.
Domain
This shouldn't take too long: As you know, the domain is the yourfunnysite.co part of this thing. You 'buy' it from one of jillions of domain registrars. (Well, not 'buy' it exactly – license it more accurately? rent it? The point is, you'll need to renew on a recurring basis – annually, typically, though you can grab several years at once too.)
When you have a website you point your domain at it. Any decent registrar we've seen should make this, if not easy, at least 'easy once you know how it's done.'
Sam gets most of his domains at Namecheap. Has been using them for years and, at least as of this writing, has (nearly always) been more than satisfied with their service. If the one you want is taken, try clicking the "Explore 400+ Additional Extensions" link at the bottom of the page to get some useful filters: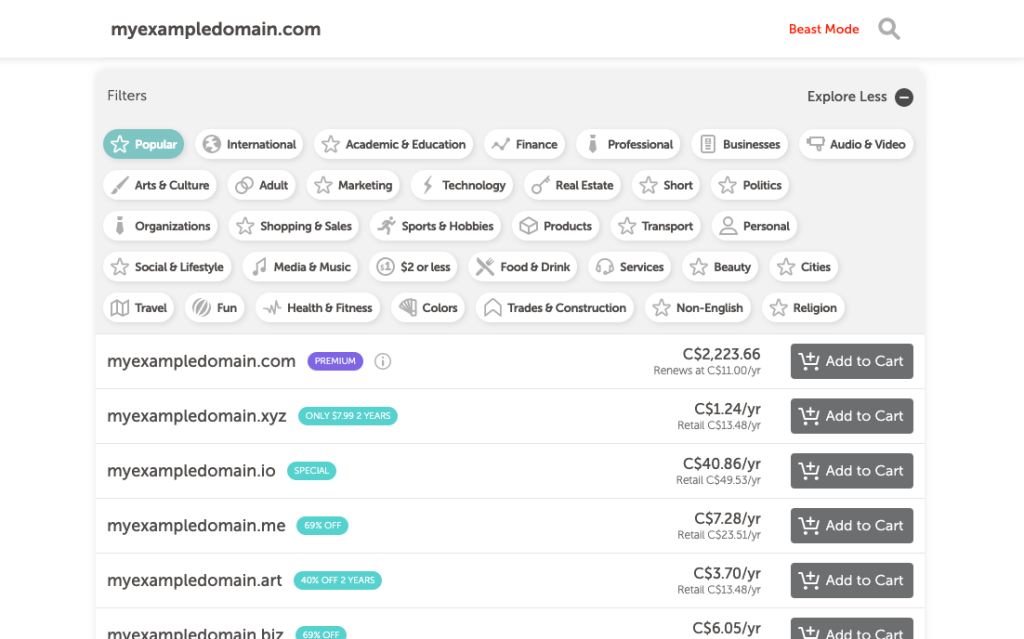 Make sure to pay attention to the 'fine print' underneath the price – 'Renews at,' 'Retail.' 'Renews at' is obvious; 'Retail' is the normal price when not on sale. So, you may want to check with their support to confirm, but I'd assume that's what you should expect to pay in renewal years (unless it's still on sale? not sure).
As far as we've encountered, there is no right or wrong 'TLD' – top level domain – so if you're .com is unavailable, it's totally fine to get .biz, .me – .is? .lol? Just find something snappy and cheap is our approach, at least.
After you've picked the one you want, just go through the checkout process. Note, you might want to toggle 'auto-renew.' And the Privacy option just has to do with listings of domain contacts. You might not want your contact info floating around out there, unless you're like using corporate info or something: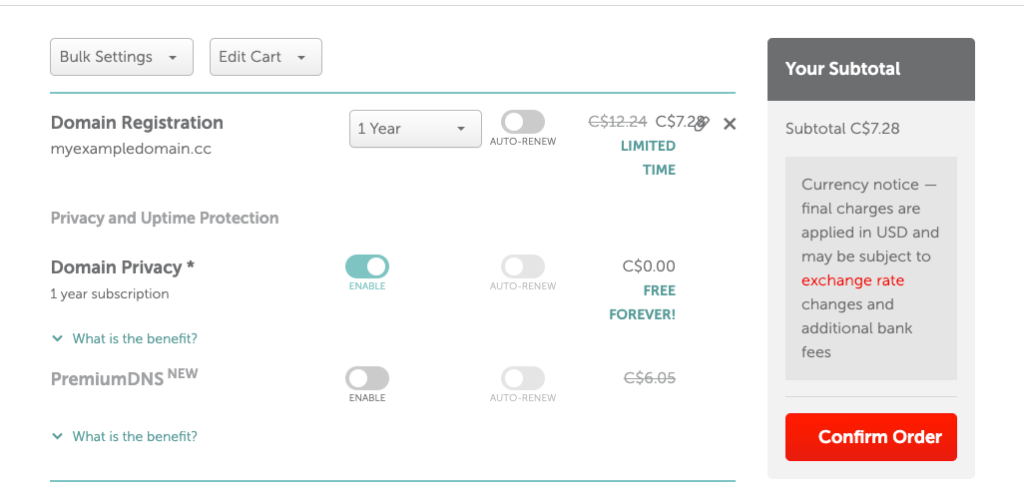 You may be offered a SSL certificate as a – what do they call it? – point-of-purchase/impulse purchase add-on on this screen. We'll actually mention these later. TL;dr – you probably don't need one now and can wait till you've got hosting (and possibly get the certificate with your host).
So skip that and buy your domain. Congrats, you are henceforth known as dickhead.com! Félicitations!
More in the series
Website DIY #1: Intro & Domain