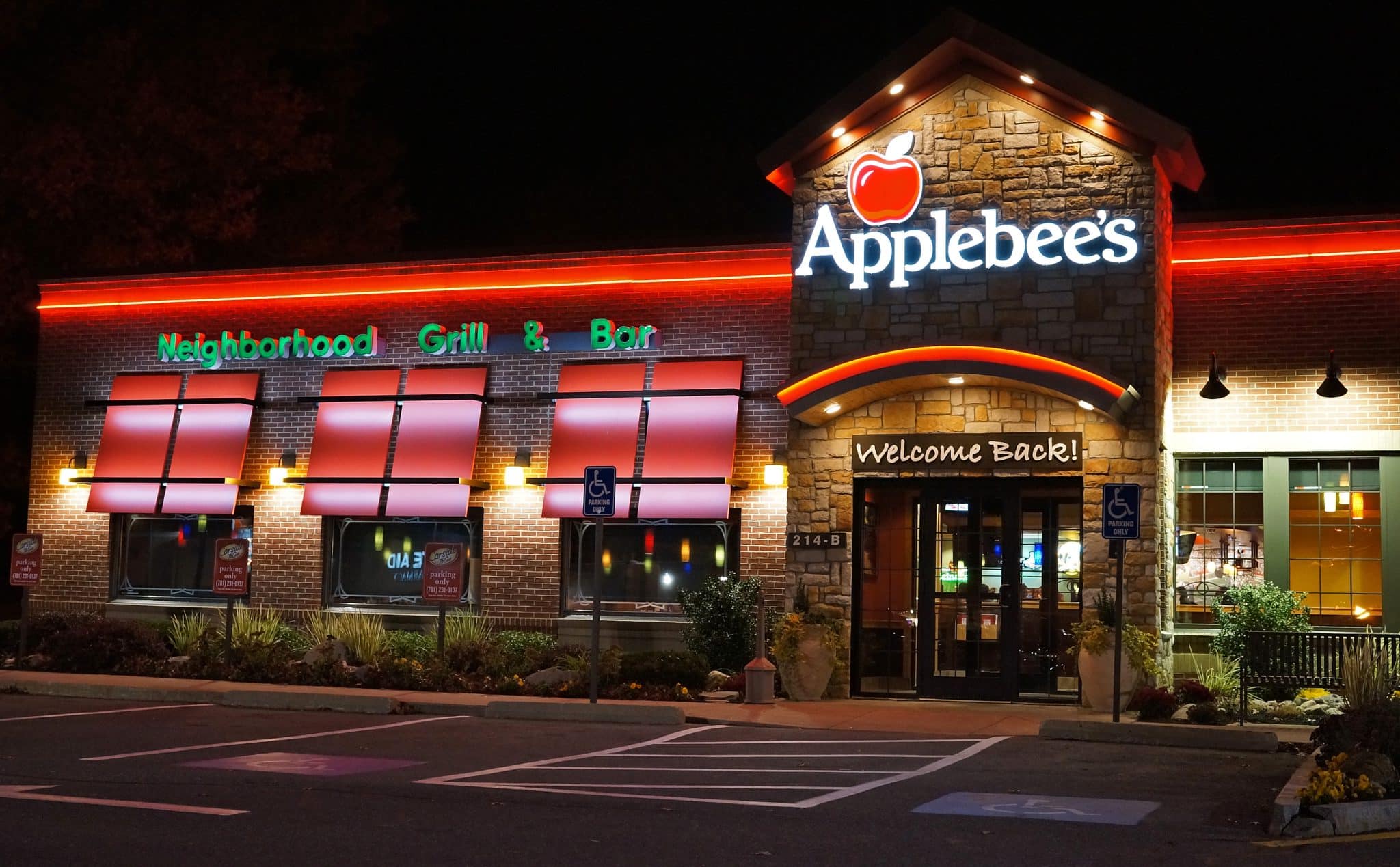 The Second Coming of Christ Shall Take Place in This Applebee's
Jesus will be among us, digging into a platter of boneless chicken wings and a Diet Coke for only $10.99 plus sales tax! Hallelujah!
We live in uncertain times. There is no question that God is testing us. But make no mistake, I have heard the voice of the Lord, and children, I say unto you: The Second Coming of Christ shall take place in this Applebee's.
How do I, the owner of the Hoboken, New Jersey Applebee's possess such divine knowledge?
I am certain the Second Coming of Christ shall take place in this Applebee's because I used to make an honest living as a preacher. Good folks traveled from the far off lands of Weehawken to hear the truth of how Jesus would soon descend through the ceiling of Praise Our Lord Hoboken Baptist Church and Grill.
When Jesus did not descend through the ceiling of the church within a reasonable timeframe (15 years), my parishioners were outraged and I was run out of my own congregation during the annual He Hath Risen Easter Service and Buffet. Knowing what path God intended for the rest of my days, and in desperate need of a steady income, I bought my beloved neighborhood Applebee's.
And just like Jesus' rising from the dead and once again walking the earth, I am certain that the second time's the charm.
As Matthew 24:44 states, "Be ready, for the Son of Man is coming at an hour you do not expect, but it should be fine as long as He calls ahead to make a reservation."
This is a holy Applebee's.
My children of Christ, the Lord has spoken. Jesus will be reborn! And once He is reborn, He will fly from Jerusalem into Newark with a brief 9-hour layover in Moldova, take the PATH Subway and, in under 26 minutes, He'll be among us digging into a platter of boneless chicken wings and a Diet Coke for only $10.99 plus sales tax! Hallelujah!
That's right, friends, I said boneless chicken wings. Jesus already died once for our sins, do we really want him crucified a second time on a choked-down chicken bone?
Hark! Jesus can order a wide array of delectable appetizers from cuisines all over the world, ranging from jumbo mozzarella sticks dipped in marinara sauce, to jumbo onion rings dipped in the exact same marinara sauce. Clocking in at 800 calories each, these onion rings are sure to satisfy even the hungriest Messiah.
Try the Chicken Penne! Now for only $8.99, with unlimited breadsticks. Limited time only, offer not valid at all locations.
Let there be light! The large glowing apple that adorns the front door of this Christ-like establishment emanates a radiance and godliness that will guide the Messiah straight from heaven to earth. The grey industrial carpet is stained with the blood of someone else named Jesus who suffered a fork-related mishap with a particularly tough Shrimp 'N Parmesan Sirloin and is now suing us. Can I get an amen? Amen!
I have seen a vision. There's Jesus, healing lepers next to the mashed potato station. And there you are, ma'am, enjoying our all-you-can eat ribs plus French onion soup while our savior wards off the devil with holy water – or is that a bottomless Sprite for only $2.99?!
Finally, my dear friends, Jesus will finish his decadent meal with a triple quesadilla burger that will put him on the toilet for another two millennia.
This Applebee's is my church. The customers my parishioners. We are ready for the rapture. Now with gluten-free buns!
The Second Coming of Christ shall not take place at Ruby Tuesday.
---
Author's Pick
Bacon. Lot's of it. But also the podcast Reply All. It's great.