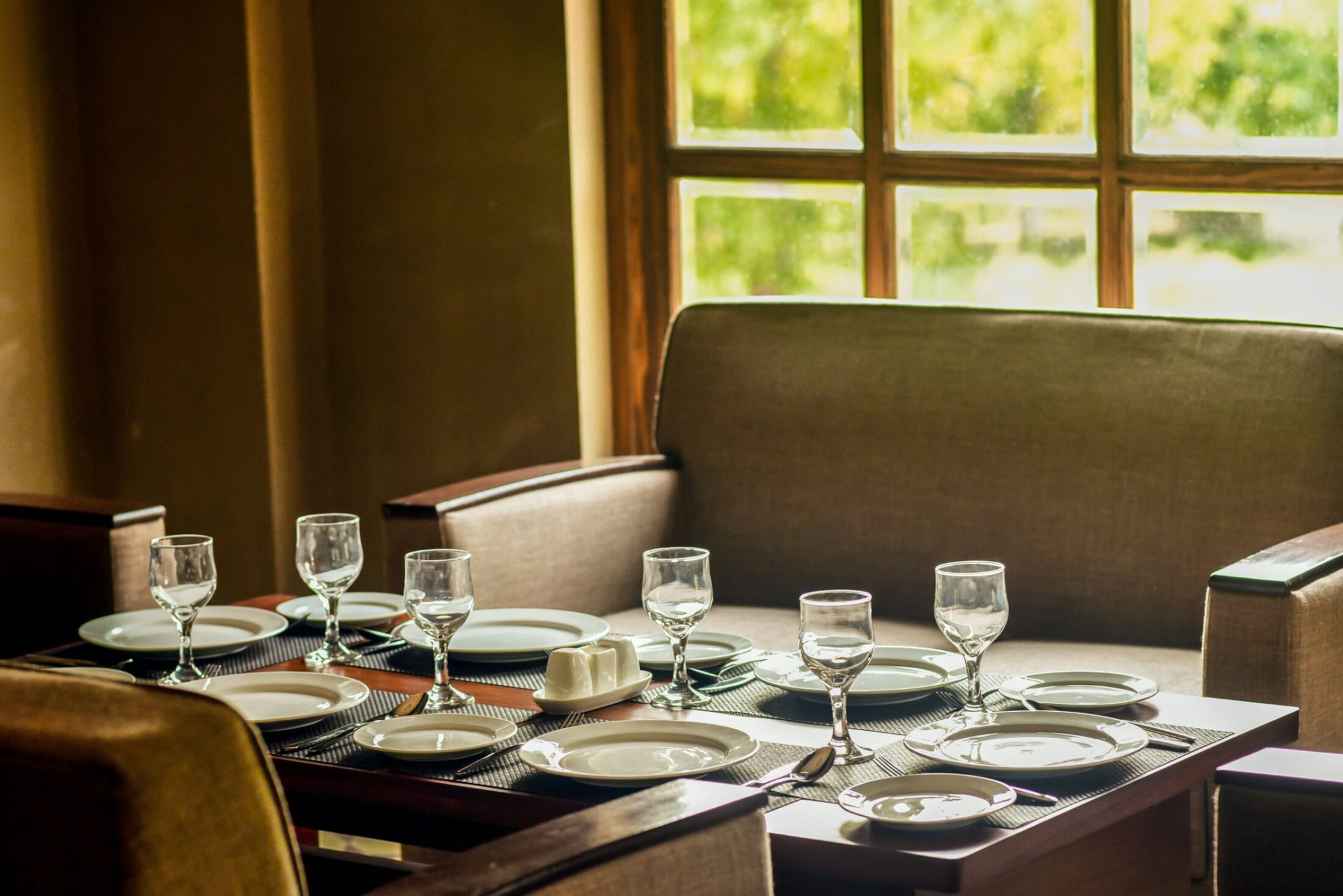 Gateway Dishes For Wanna-Be Breatharians
Breatharianism is minimalism on a plate—all to match your ultrapure white walls, tastefully colorless furniture, and listless dog.
Content note: this piece satirizes unhealthy, performative and pseudo(/non)-scientific diet plans with an über-minimalistic diet consisting of munching on air. Widget's editors and the author do not truly endorse breatharianism or other crash diets. Even breatharians, just like you and I, need their recommended daily caloric intake.
---
Psst. It's not too late to hack this new-year-new-you business. Put your bulletproof coffee aside and lean in—you already know that the best way to optimize your life is to add a heaping helping of optics, right? And nothing, dear influencer, will make you look better than ditching your peak performance paleo-cyborg meal plan for the ultimate elimination diet: breatharianism.
Breatharianism is minimalism on a plate—all to match your ultrapure white walls, tastefully colorless furniture, and listless dog. While this aesthetic may seem reminiscent of Apple stores, seasoned breatharians would never be caught dead carrying a fruit product. After all, air, sunlight, and making alkaline vegans feel like shit are all that they need to survive. Who needs superfoods when you have photosynthesis?
Thought leaders like you know that whole foods are so 2020. This year is all about hole foods; fill up your bowl with null and a garnish of void. Goodbye, nutrient-dense and hello, calorically suggestive!
Admittedly, making the switch to truly empty calories can take some getting used to. So here's a round-up of the food and drink to get you ready for, well, no food or drink.
Sparkling water (of any non-flavor)
Do I dare to eat a peach?, you may ask. Afraid not, but you and J. Alfred Prufrock can split a peach-flavored sparkling water at the oxygen bar. However, this beverage is less fruit-forward than, shall we say, fruit-reticent. The fruit flavor will leave your messages on read and never return your calls.
Very, very, very microgreens
Sorry, but spirulina is too hearty. Nibbling on some Spanish moss from Savannah's finest properties is a good way to onboard a breatharian diet. Only 1/8th of an inch is actually edible, but arrange it artfully on a tiny plate in your tiny house™ and ¡eso es!, you have a tapa. Micro-micro-microgreens packed with nano-nano-nano-nutrients.
Chase it all down with a carafe of crystal-clear vinegar; there's no better palate cleanser to prep you for the squeaky clean eating regimen in your future. Plus, it's perfect for wiping down all those uber-white countertops you have.
Foam charcuterie board
Now you're ready for a mere whisper of sustenance. Some call it a tray of foam samples, while the more initiated call it edible ASMR. Wow your friends, family, and followers with a charcuterie board of various kinds of foam. Foam lifted from your jackfruit dalgona chicory coffee. A puff of free-range cotton candy ascetically sweetened with monk fruit. An evaporating handful of pink Himalayan salt seafoam with flecks of fallout-free nori and mermaid nail clippings.
Aquafaba: the aftermath
Not aquafaba itself. Aquafaba whipped and teased is a better candidate for the aforementioned foam charcuterie board. No, you have ascended to a more rarefied level on the apex post-predator path. At approximately 98.4% breatharian, aquafaba is much too robust for your consumption. From now on you may imbibe nothing less gossamer than the discarded dreams of aquafaba. Its faded memories and futile hopes. Its echo upon leaving the chickpea can. The residue of its residue. Feast on saudade alone and be sated.
All-You-Can-Eat Ellipsis Buffet
You've made it! You've conquered consistent intermittent fasting. You can dine upon unlimited . . . without guilt and with full bragging rights (if you were less evolved). Consuming only . . . will utterly neutralize your carbon footprint—in fact, you will cease to be a carbon-based lifeform before long. Talk about ascension!
Hit "like" once you've tried these cult favorites. Better yet, since 'hitting' is more in keeping with your pre-breatharian lifestyle, instead we suggest that you gently sign up for our detox cooking retreat in Costa Rica (the no-meal plan will cost extra). Remember: making your own pranic breakfast means never having to decide on a brunch spot with your wishy-washy friends. And always keep your dinner plans up in the air.
---
Author's Pick