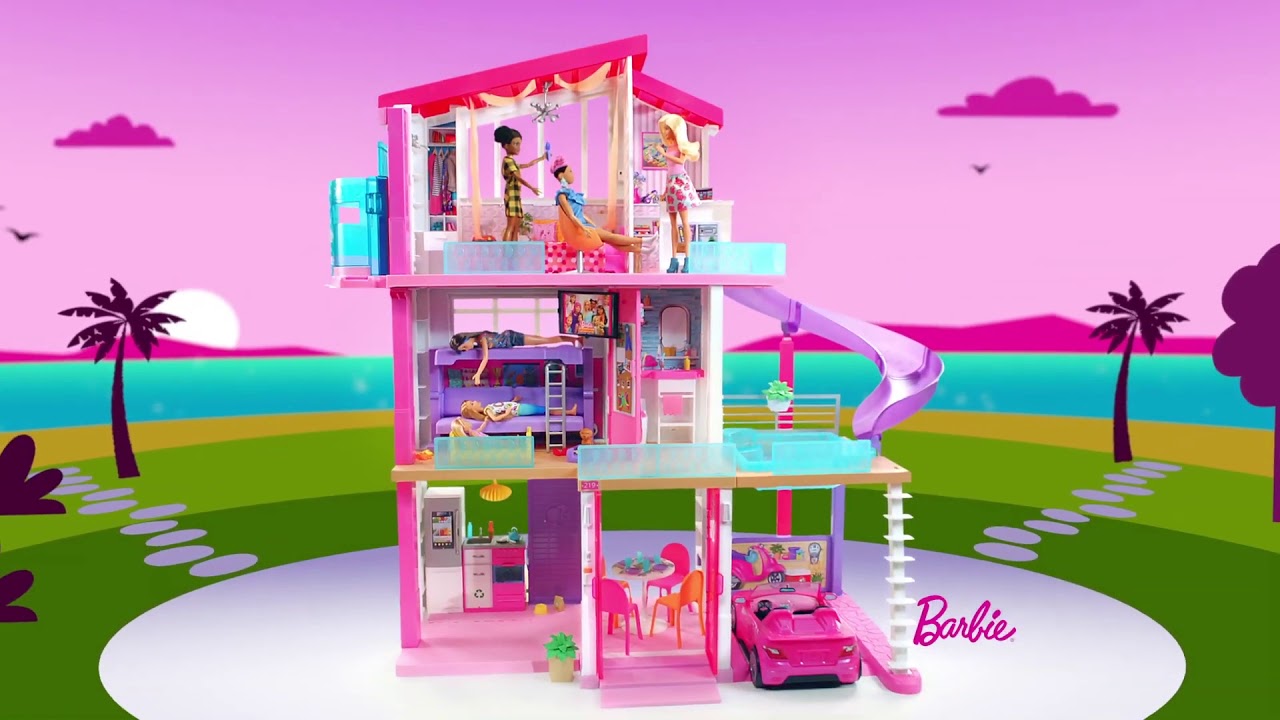 A Digital Nomad's Guide To Living In A Barbie Dreamhouse
I've always wanted to live out my Eat, Pray, Love fantasies, working remotely in some paradise Bali or wherever it was they shot Love Island two years ago.
I've always wanted to get away from dreary London, to live out my Eat, Pray, Love fantasies, working remotely in some paradise far away like Bali or wherever it was they shot Love Island two years ago. With the pandemic keeping us trapped inside our borders, I thought this fantasy would never become a reality.
But I was wrong.
After quitting my 9 to 5 office job, I packed my life and laptop into a suitcase to start over somewhere fresh. Somewhere away from the pressures of Slack message boards, Zoom meetings that could've been emails, and more importantly, the COVID situation.
I'm writing to you from a paradise of my own. An unexpected place where my Digital Nomad dreams came true. Make no mistake, this lifestyle isn't for everyone, but if you want to escape this shitstorm 2020 left behind for us, then I've got just the thing for you. The place I'm staying in is a luxurious mansion that was built in 1996, eccentric in its decor that is somehow both Victorian and baby pink: the Barbie Dreamhouse!
I live with the most welcoming host of locals: a group of young professionals, parents with amazing children, and even the stars of a Hollywood blockbuster – ever heard of Toy Story 3?! Let me share my story with you, so my Digital Nomad Life in a Barbie Dreamhouse can be yours.
Getting There
Where would anyone even find a Barbie Dreamhouse these days? Like anything new and exciting, you've got to do your research and you've got to take risks. Check out your local toy store and hide until after closing. If your local toy store is closed, try the next one over! In my case, my sister still has the Barbie Dreamhouse from when we were kids, which she's since passed down onto her daughter. Once I arrived at their house, my niece stamped my passport with a Barbie sticker that'll validate the duration of my stay. She says if I try to take the sticker off, she'll call the police on me for the drugs she planted in my suitcase.
Life in The Dreamhouse
Accommodation
Here's how you really live luxe on a budget – you don't pay rent! There's no such thing as rent in the Barbie Dreamhouse! So go ahead and splurge on the Dreamhouse your parents couldn't afford!
My own Dreamhouse pad has come complete with a bespoke kitchen, a mezzanine to entertain guests, and a hand-cranked elevator! There aren't any stairs, so I've learned to scale the elevator shaft like Spider-Man in the event my niece isn't around to work the crank. Such great exercise! But be warned, your niece could move the Dreamhouse at a moment's notice which would suck if you're mid-climb!
Life with the Locals
Living with other people, you have to be respectful of their time and boundaries. Barbie and her housemates (I'm going to call them housemates because I can't tell if they're her siblings or her children, they all look the same! So cool!) are so accommodating, it's like you're not even there!
Now, Barbie's been nothing but good to me, but sometimes I find her a little disrespectful of my boundaries. Just the other day, Barbie and her friends were lying around downstairs completely naked when I was trying to get the perfect shot for my Insta! Like, hello? Can you put something on, please?!
Of course, in spite of our differences we've built a close bond, and to repay Barbie for hosting me, I designed some new business cards for her, free of charge!
Work and Benefits
I've been taking remote freelance jobs from all over the world, getting paid from the comfort of Barbie's living room. Like any Digital Nomad will tell you, Wi-Fi is your lifeline. You think it'd be hard to get Wi-Fi when the router is a miniature plastic baby monitor from a 1997 Barbie nursery set, but you thought wrong! You could always, like me, share the Wi-Fi inside your sister's house if you know the password.
Since you've left the corporate office world of health insurance and dental care, you're probably worried about what to do if you get sick. You might not have healthcare, but lucky for you, Barbie is a doctor! She's also an astronaut, a cheerleader, and a moderately successful vlogger. I don't know how she finds time to do it all! 
(UPDATE: I've been asked to issue a statement on behalf of the Barbie community)
I have since been removed from the Barbie Dreamhouse for 'cultural insensitivity', 'repeated patterns of exploitation', and allegedly 'encouraging others to travel during a global pandemic'. Sorry for going out of my way to share your culture with the world, I guess. I am heartbroken and disappointed by the community's decision to exile me to the Outer Toy Lands. I am not familiar with the customs of the other Toy Tribes in the playroom, and I cannot return to normal size as I will face the threat of deportation by my own family. Please respect my privacy during this difficult time.
---
Author's Pick
Everyone should read The Jakarta Method by Vincent Bevins and see Uncut Gems (2019) at least twice.