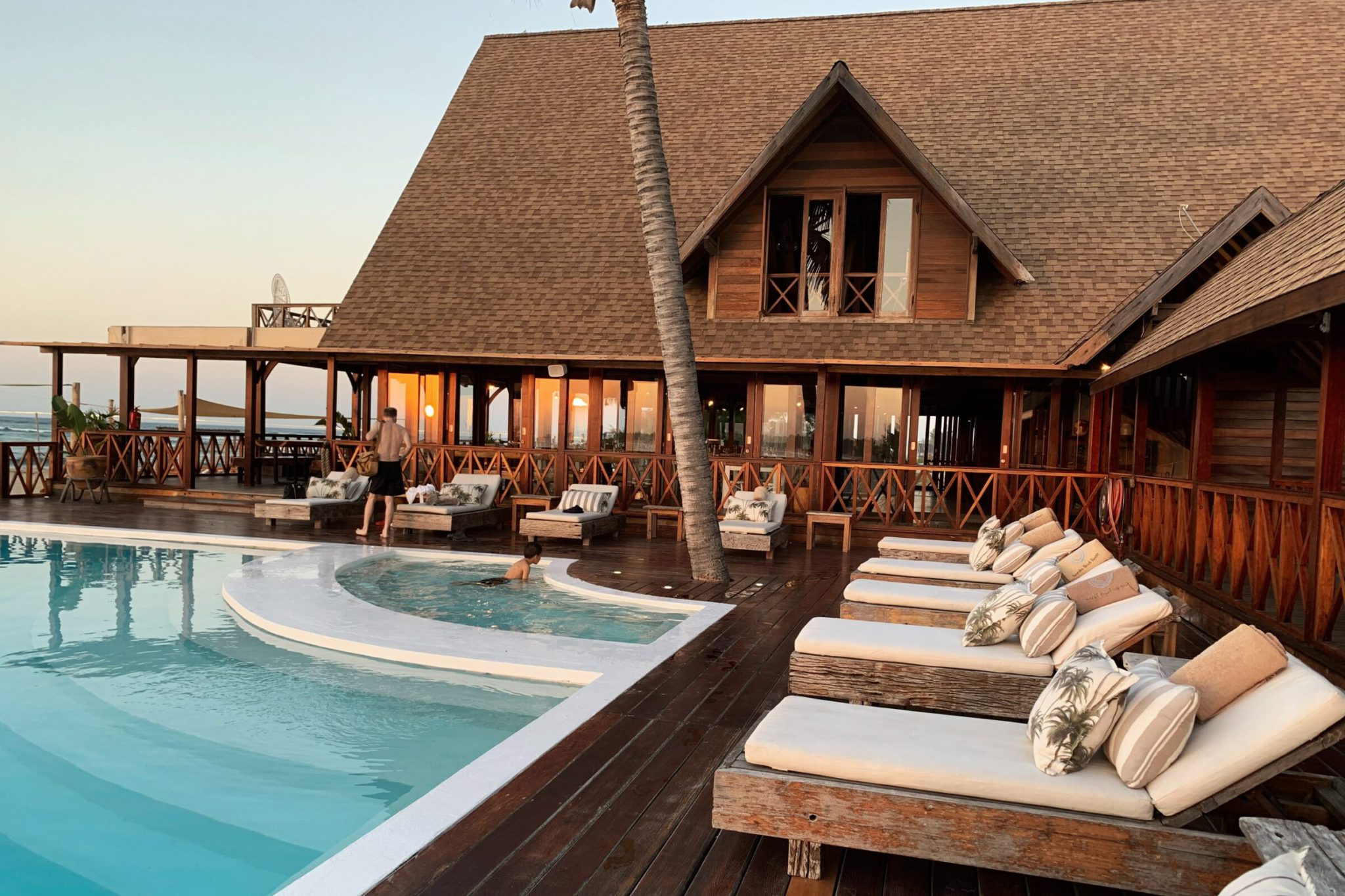 Best Luxury Resorts To Breakup With Someone
Here are the best five-star places to go when you just need to end things. Who needs a boyfriend when you have a butler, a masseuse, and unlimited drinks?
Happy Valentine's Day! Here are the best five-star places to go when you just need to end things. Who needs a boyfriend when you have a butler, a masseuse, and unlimited drinks?
The Mulia, Bali
This world-class Indonesian resort is a honeymoon favourite, as you yourself have mentioned to your partner dozens of times over the years. Though on the other hand, if you find yourself stuck with a useless tool who's apparently incapable of committing, it could be a great place for breakups too. You can easily avoid an ex for the duration of your stay between the six separate pools and nine restaurants on property – where diners actually bother to wear a shirt without ketchup stains on it for date night. Dinner won't even be awkward if you're at the same table, because the mind-blowing buffet with live-action cooking stations for Indonesian, Indian, Japanese, Korean, Chinese and European food will have your undivided attention, no matter how loud your ex is chewing. If you time it just right, you can finish your first course just as your ex is coming back to the table and get up for seconds, eating in shifts until you're both stuffed. It's infinitely better than any Las Vegas buffet and there's an entire room dedicated to dessert – the perfect place to eat your feelings after your ex leaves with one of the other diners.
Brush Creek Ranch, Wyoming
Set your beau up for a lonely cowboy life when you dump his ass at this rustic retreat. Then blow off some steam with a shotgun or by practicing archery while envisioning your ex's face as the target. You could even blow his head off if you get good enough and claim you thought you'd booked the 'Westworld package' – plus, you can flee from the scene of the crime by horseback or snowmobile! There are more cows than people in Wyoming, so it might not be the best place to look for a rebound hookup, although the bartenders are cute in that rugged, Western way. Save a horse, ride a cowboy? Otherwise, self-medicate with grain-to-glass spirits distilled on property while counting the stars next to your own private bonfire. See those millions of stars? There are just as many people waiting for you to swipe right.
The Ritz, Paris
You can use the famous line from Casablanca, "We'll always have Paris," after a melodramatic breakup speech and then devour all the chocolate bonbons and macarons the hotel left as a welcome amenity because you certainly aren't obligated to share anymore. Coco Chanel lived at the Ritz for 35 years and she had some words of wisdom for the heartbroken – "I only drink Champagne on two occasions, when I am in love and when I am not," she said. So feel free to enjoy a glass (or heck, the whole bottle) by yourself in the elegant lobby. This is prime people-watching territory, so keep your eyes peeled for a fine Frenchman to give you those petites morts (yes, plural) that your ex could never manage. Just make sure you deactivate his room key, so he doesn't come back thinking his ménage à trois fantasies are coming true.
Rosewood Mayakoba, Mexico
The suites and villas at this jungle paradise are spacious enough that your ex can sleep on the couch after the breakup. Spend all of your time focusing on self-love and self-care at the incredible Sense Spa. There's even a Marry Oneself Journey where the resort's on-staff Shaman helps convince you that marrying yourself isn't lonely and pathetic. At the very least, it's a step up from marrying the bozo you checked in with. After hours of pampering, you'll conclude with a commitment ceremony to yourself, inspired by pre-Hispanic wedding rituals. In the meantime, your ex might get eaten, or at least bitten, by a crocodile. There are quite a few of those swimming around in the lagoons throughout the property, along with bats, iguanas, sea turtles and spider monkeys. Some say the power of the ritual can even teach you to communicate with the wildlife and plot an assassination. Or is that counter to self-love?
---
Author's Pick
Promising Young Woman – first movie I watched in a theater since the pandemic began!