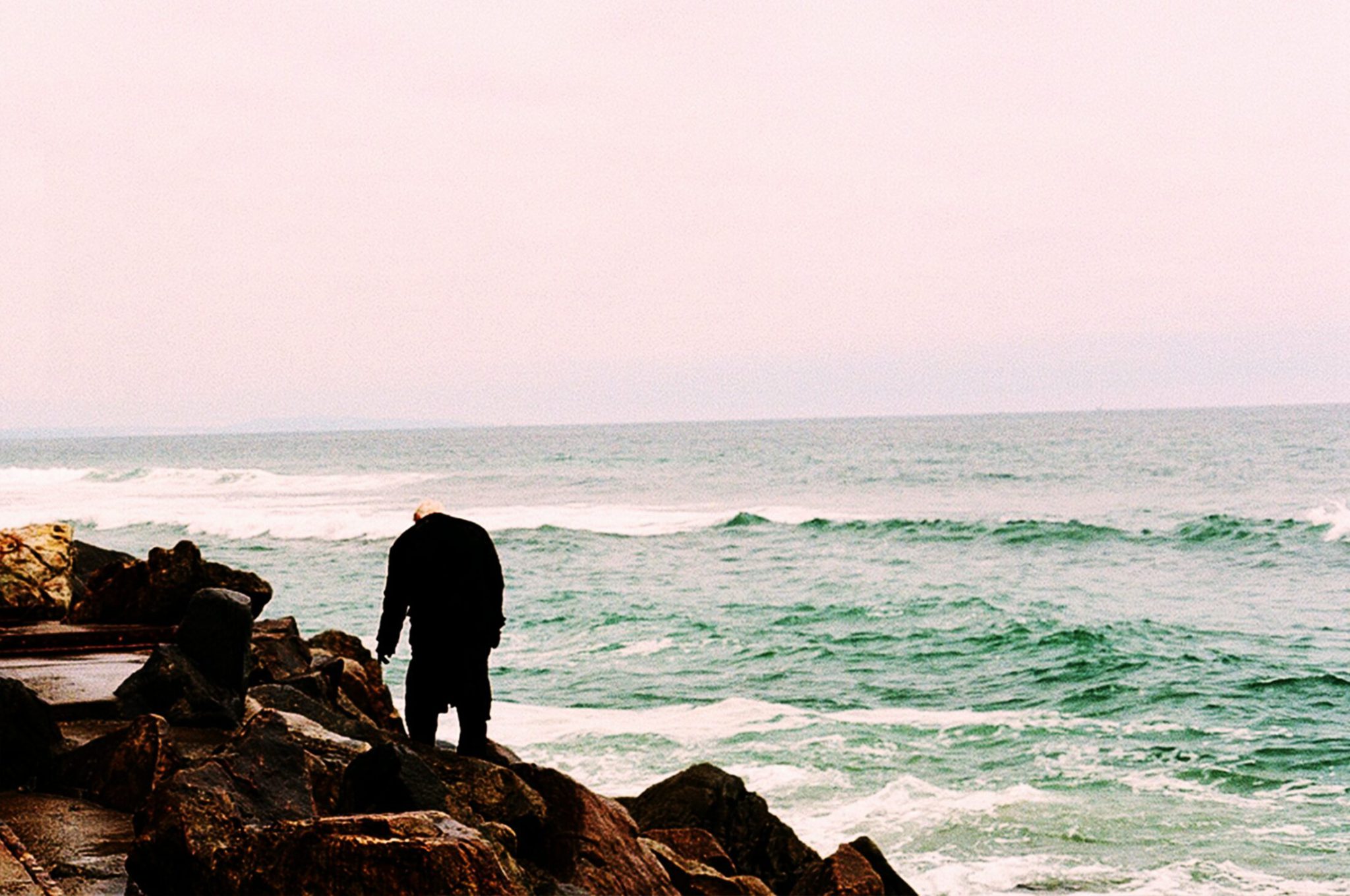 This Woman Brought Her 90-Year-Old Father to Finally See the Ocean for the First Time Even Though He Specifically Asked Her Not To
"I remember asking my teacher what all of the blue on the globe was," he recalls, "and she said that it was water. And to me that sounded like bad news."
After a long life spent entirely in land-locked Ohio, 90-year-old Walter Moran had never seen the ocean. His daughter Donna set out to change that by surprising her nonagenarian father with a trip to the coast to finally dip his toes in the sea for the first time, even though he explicitly asked her to never do such a thing.
The heartwarming surprise didn't go quite as planned. "I have never seen the ocean in my 90 years," says Moran, "But that was no accident. I've deliberately avoided it." As a child, he had heard tales of the ocean, but immediately knew that it'd be something he'd steer clear of at all costs. "I remember asking my teacher what all of the blue on the globe was," he recalls, "and she said that it was water. And to me that sounded like bad news. My mind was racing. How deep was it? What business did it have being that deep anyway? And what's it trying to hide under the surface? Sea creatures? Rusty chairs? Or god forbid, even more water? All I knew was that I was terrified and wanted nothing to do with it."
His fear worsened later in life upon seeing the hit movie that famously made everybody afraid of getting in the water: 1984's Splash starring Tom Hanks and Daryl Hannah. (Though he praised John Candy's performance as "hilarious.")
Despite this, Donna says she thought it would be a perfect opportunity for her father to overcome his fear and come to appreciate the beauty and majesty of the sea. After telling him that they were going on a road trip to attend a live taping of the 2003-2006 sitcom Hope & Faith, she took him to the east coast and lured him onto the beach by assuring him that it was just a big lake. "When the waves started rolling in that's when he wisened up and started screaming at full volume," Donna says. "It leapt out at me, the fucking beast of a puddle – at full speed and everything! My life flashed before my eyes, holy fucking shit," recalls Walter.
"I was really hoping for a change of heart," she says, "Because, listen, the man's 90 years old and one day we're gonna have to scatter his ashes somewhere. I thought this would have been a nice option. Because I'll tell you right now, my mantle is done, it's fully decorated with hundreds of Willow Tree™ figurines. I don't have room for an urn."
She tried to win him over by listening to seashells with him to hear the ocean, but Walter was reluctant, asserting that he could hear the ocean just fine without a shell, as he was just feet away. When he did finally give in and put the shell to his ear, he claimed that it threatened him. "I swear to god, it said my address and told me my days were numbered," he said, before shattering the conch and wielding a jagged piece of it toward the shore.
She had similar luck when skipping stones, which he called witchcraft, and when the waves foamed as they crashed on the sand, Walter said that it was a sign of rabies and started shouting "elder abuse!" And while the ocean might not have been for him, at least he had the bonding experience of trying something new with his daughter. "She's clearly working for the sea, they've teamed up to take me down," he said, shortly before dying of dehydration on the drive home.
---
Author's Pick
'Derry Girls' on Netflix
'Plus One' on Hulu
'American Vandal' on Netflix