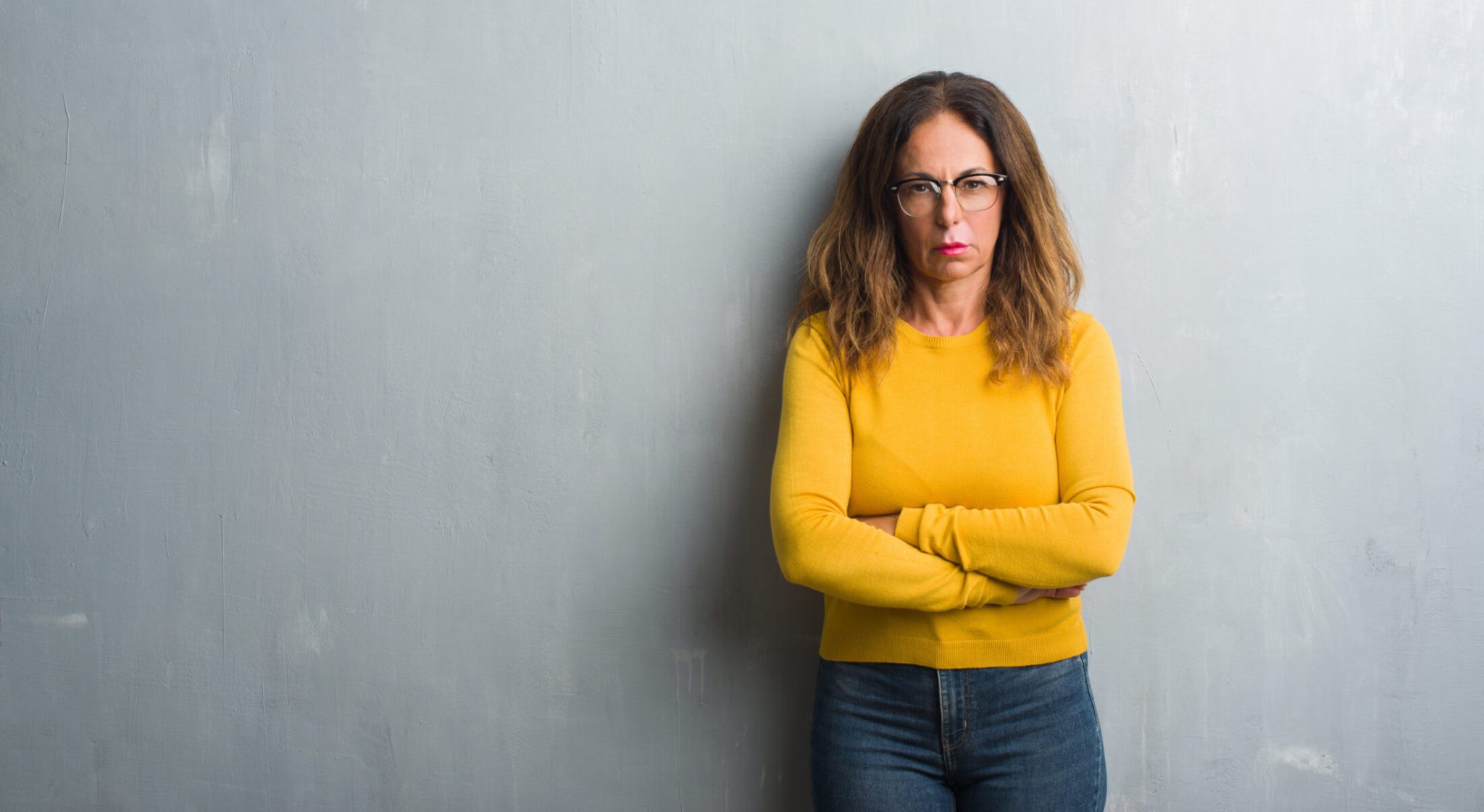 I'm Your Aunt, and I've Used This Past Year to Amass Arguments For the Next Family Holiday, So Buckle Up…
I do hope my family enjoyed their quarantine. They must have been having so much darn fun they forgot to give my landline a ring.
Vaccines are finally here, and life as we knew it will slowly return, just in time to see the spring flowers bloom. But more importantly, it's finally time to implement the plan I've been devising for over a year now. I, your Auntie Debra-Anne, have used this past year to accumulate dozens of arguments for the next family holiday, so buckle up.
While my nieces and nephews spent their quarantine doing adult colouring books and sponging off the government, I was plotting. Silently. Skillfully. I pondered, how can I ensure that Easter, the resurrection of Jesus Christ, is exclusively about me? How can I punish my loved ones for having other people in their lives who are not me? I'm no amateur at this game. I'm about to unload, excuse my language, an absolute shit storm of petty grievances on you fuckers.
First things first, I'll greet my family warmly. You can't come on too strong with the hostility. Let it come out gradually and passively. When the time is right, I'll casually slip into conversation how cousin Tara has gotten awfully close to her female friend Emily. I'm not insinuating anything here. I'm just saying Tara cuts her hair quite short and spends lots of time alone with her lady friend. That's all I'm gonna say about that, unless you encourage me.
Time for dinner! A family meal simply wouldn't be complete without politics. This time? I'll be subtly defending the Capitol riots. I won't say it outright, I'll just say weirdly ambiguous statements that make everyone uncomfortable. Things like "Those men and women sure did get people talking" or "Pelosi didn't see that one coming, huh?" Anyone in my family who takes offence to that is bringing politics to the dinner table, and that's not appropriate.
Now, this part is especially important. It's not necessarily a topic for argument, but it's crucial. I will pour myself a glass of chardonnay, and I will not stop drinking until I've made at least one person cry. This technique is not just great for family holidays. It's also ideal for keeping my upstairs neighbours in check, or getting the most attention at Sunday Mass.
I do hope my family enjoyed their quarantine. They must have been having so much darn fun they forgot to give my landline a ring. I saw on Facebook my teenage niece Margot made sourdough bread. Whoop-de-doo. I emailed her a delicious chicken pot pie recipe from the Barefoot Contessa she could've made, but it conveniently "went to her spam folder." Margot will be wishing she replied to that email this Easter, when I verbally and confidently question the citizenship of her Dominican boyfriend.
After the delicious holiday feast comes dessert, or as I like to call it, the lightning round. Linda's mashed potatoes? Bland. Eileen didn't call me after my colonoscopy? Accuse her of wishing they found a tumour up there. Barbara's son says the F word in front of me? I threaten to take him out of the will. She says 'Don't talk to my son that way.' I say 'You've been cheating on Harold for three years, whore!' Then we have cannolis.
As much as you hate to admit it, it simply wouldn't be a successful family holiday without my antics. That is to say, I will not be apologising. Ah, it is nice to see normal life returning.
---
Author's Pick
I'm rewatching Veep and if you've never seen it you must.