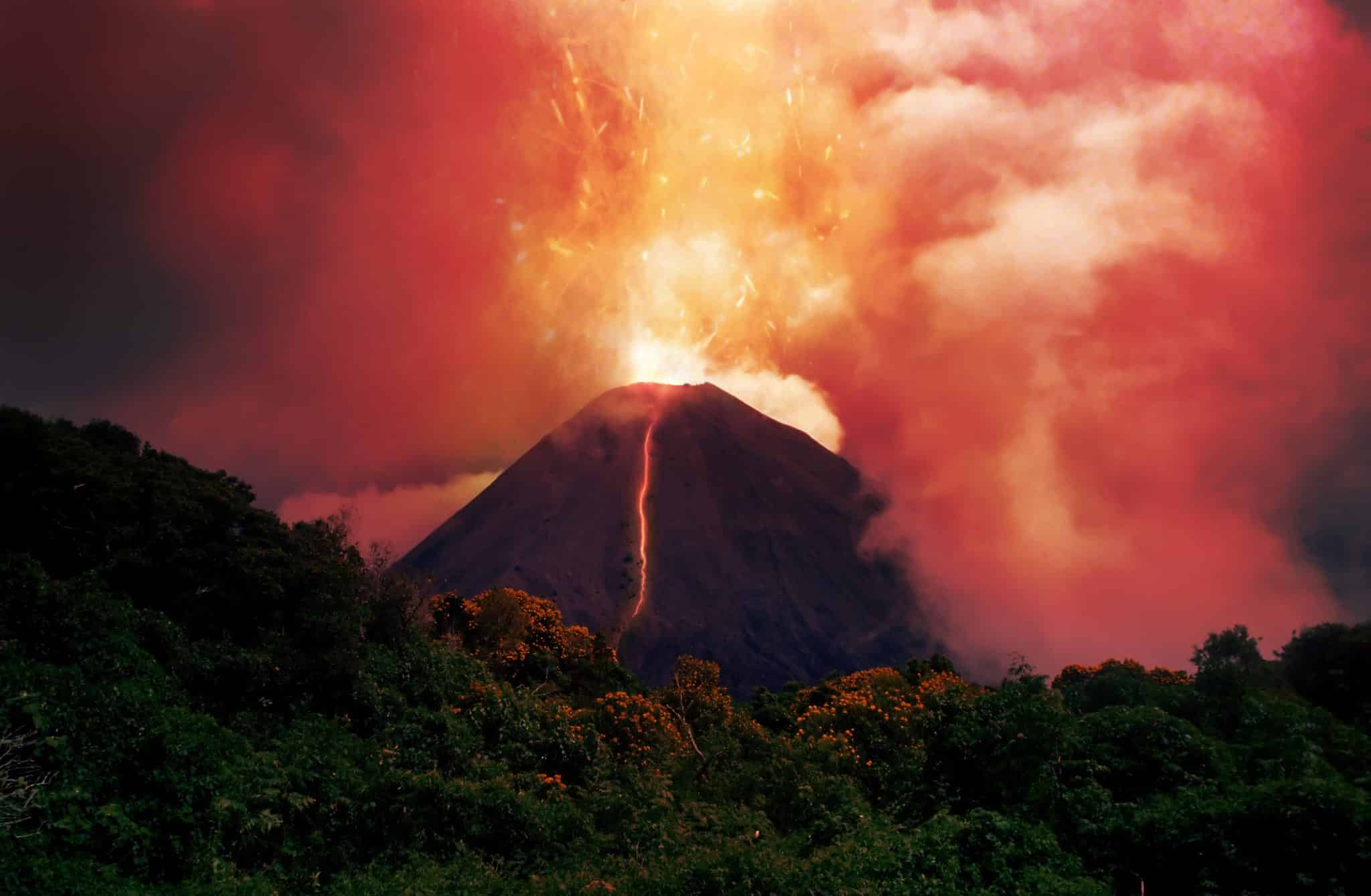 We're Sorry For Constructing The World's Largest Titty Bar Over This Underground Volcanic Caldera
When a server perishes while trying to use her considerable udders to paddle to safety through 16 feet of white-hot magma, we all feel it.
To our beloved customers:
We missed the mark on this one. Mistakes were made. From the whole team here at Mondo's Funky Nipple Bar, Grill, and Seasonal Ropes Course, we'd like to apologize for constructing the world's largest titty bar over this underground volcanic caldera. This week's eruption killed 37 large-breasted staffers, 112 loyal patrons, and our mascot, Tommy Titty, a giant areola whose costume was advertised as entirely flameproof. But ultimately, we let you down—and that's the biggest tragedy of all.
We'll be the first to acknowledge that we really goofed here. While the massive injury and loss of life associated with this freak occurrence was almost entirely out of our control, we want to say: we're truly sorry, and we're willing to do whatever it takes to regain your trust.
Some fans have tweeted us at @MondosGiganticSucklers to ask: why build a titty bar over an underground volcanic caldera? Here's the ugly truth: entrepreneurship means making big, bold choices. To achieve the "World's Largest" title, our property needed to be larger than Calvin's 70,000-Square-Foot Breastaurant and Computer Recycling Facility, as well as Clams 'n' Boobs, an 85,000-square-foot property in nearby Ontario County. We needed a massive plot of land, and we needed it on the cheap. That's how we ended up staking our claim directly atop a bubbling, churning natural hellscape instead of the slightly pricier, less-eruptive acreage a few miles east. This property was also geographically compatible with our signature Gazonga Lane Swinging Bridge, which we'll be rebuilding as soon as we can scrape the remaining human ash and viscera off of the rope railing.
No one is sorrier than us that this happened. Mondo's is a family, so when a server perishes while trying to use her considerable udders to paddle to safety through 16 feet of white-hot magma, well, we all feel it. When our in-house Sean Paul impersonator's last words are "Wowie wow wow, it sure is a hot one tonight," it hits us where it hurts. When a Mondo's customer is found burnt to a crisp in the Motorboat Arcade, still clutching a platter of Mondo's famous Ring-A-Ding-Dingers chicken fingers (now available grilled, fried, or smothered), we take it pretty hard.
We admit it: We were naive. Yes, we shrugged when the custodial staff forgot to water the lush ferns in the champagne room for a few months. Yes, we stocked the gift shop with highly flammable baby onesies that read "ALL-STAR NIPPLE HANDLER" without stopping to consider that the gift shop attendant would be left clinging to a honker-shaped ice luge in an attempt to escape a fiery grave. Yes, we screamed for our servers to roll out the birthday saddle and perform a mandatory Titty Two-Step even as the flames began to lick the faux-plywood booths. Why? Because the customer is always right. Also because we didn't expect the servers' fringed pasties to form flaming tassels of death.
That's why we promise to be better. And that starts with rebuilding from the ground up in the exact same spot to preserve Mondo's unique landscape and also save a lot of money. To support the rebuild, we'll be raffling off our iconic Big Ol' Melon light fixture on social media using the hashtag #SaveMondos. Loved ones of the deceased can score an extra entry by posting a video of themselves doing the limbo on social media with the hashtags #LiveByTheBreastDieByTheBreast and #BreastInPower.
Thank you, customers. Thank you for trusting us. Thank you for giving us this opportunity to do better. And thank you for standing by us, even as several victims remain encased in a layer of pyroclastic lava. With your support, we'll be dishing out another hefty serving of Boob Soup before the end of the fiscal year.
---
Author's Pick
I had a million people recommend Patricia Lockwood's "Priestdaddy" before I read it. It is legitimately incredible. It's one of the funniest books I've ever read, and the way Lockwood uses language is nothing short of bananas. Also, highly recommend Boston Terriers and beagles. (I have one of each.)