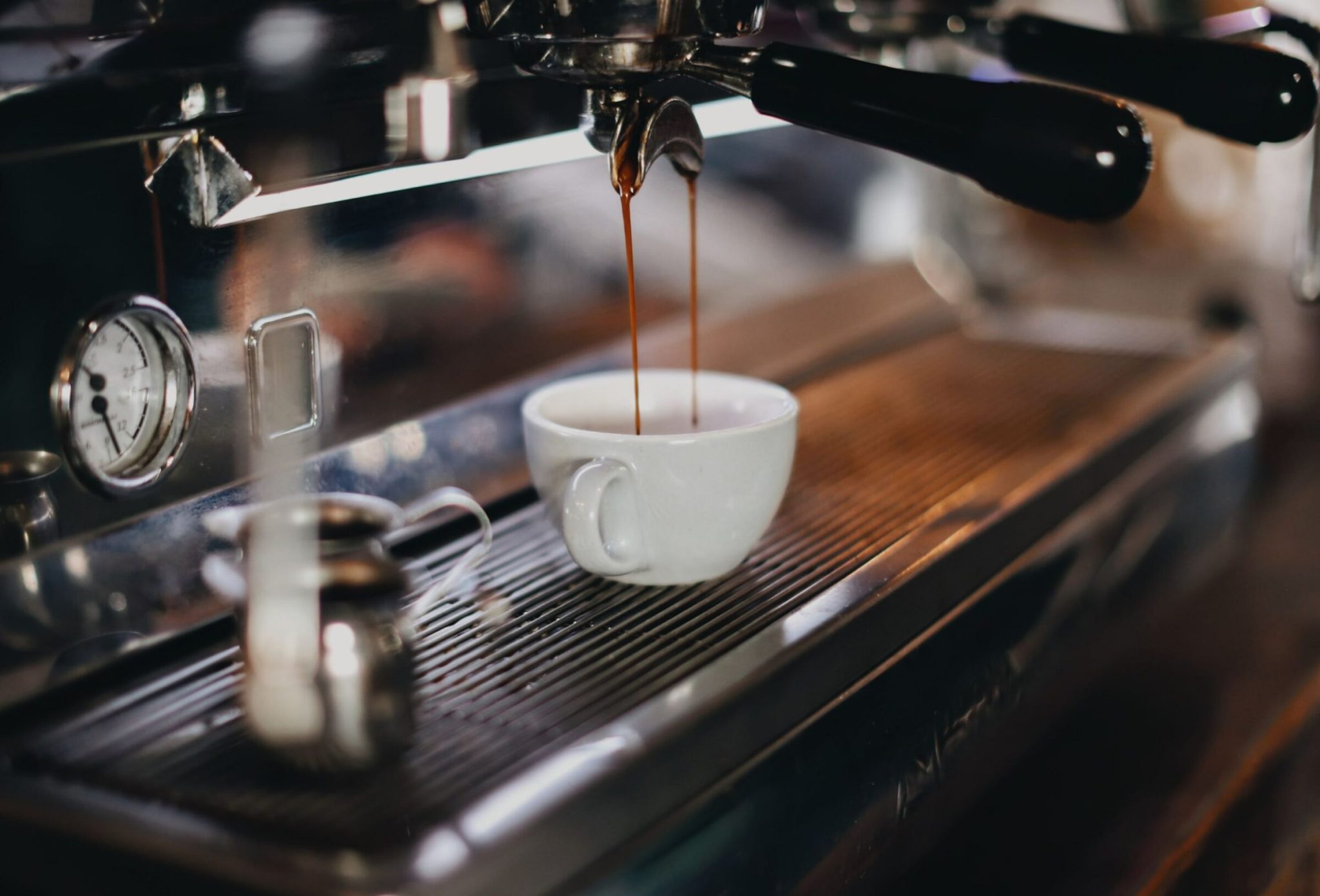 Travel Tips: How To Order Coffee While Apologizing Profusely For American Empire
How to order coffee like a local, while also apologizing for the horrors of the last couple hundred years of American foreign policy.
We can't wait for this cruddy pandemic to end so we can pack our suitcases and leave this godforsaken country. If you're like us, you're nursing a strong cup o' joe while scouring the websites of every major airline trying to score a major deal for 2021. And boy, are there deals to be had!
There's so much to be concerned about when planning a trip: tickets, weather, accommodations… but most importantly, where you're going to score some top quality caffeine. Fear not, fellow American traveler! We're here to guide you through the process of ordering coffee like a local, while also apologizing for the horrors of the last couple hundred years of American foreign policy.
Ho Chi Minh City, Vietnam
Southeast Asia is simply a must-see, and there are few better places to scope out than Ho Chi Minh City. This buzzing metropolis is jam-packed with people (amazing!), French colonial architecture (oops, haha!), and museums, including the War Remnants Museum, which does a fantastic job illustrating the various barbaric atrocities committed by United States forces during the Vietnam War (yikes!). Sounds like you'll need an especially strong cup to stomach the true brutal legacy of American militarism. Locals prefer the cà phê đá, a very sweet and strong iced coffee brewed straight into a cup of condensed milk.
Order this way*: "Đất nước của tôi che giấu những nỗi kinh hoàng của quá khứ với người dân để tiếp sức cho chủ nghĩa dân tộc thô thiển, và tôi xin lỗi về những thiệt hại không thể tha thứ của chủ nghĩa đế quốc của chúng ta. Xin vui lòng một quán cà phê!"
"My country hides the horrors of its past from its people in order to fuel its gross nationalism, and I am sorry for the unforgivable damage of our imperialism. One cafe da please!"
Havana, Cuba
As you stroll through cobblestone streets and gaze at the colorful Baroque and neoclassical architecture, you'll feel like you've been transported to the distant past. Make no mistake—Cuba is much more advanced than the United States in the realms of literacy, social services, and healthcare. You'll definitely want to kick off your day with some coffee while you check out the stained-glass windows at the Casa del Conde Jaruco and contemplate the stain on America's reputation left by the privatization of any service that could turn a profit instead of providing for the greatest number of people. The locals like the café Cubano, a strong espresso brewed with sugar.
Order this way: "Estar en su hermoso país me hace sentir una inmensa vergüenza por cómo tratamos a nuestra propia gente en los Estados Unidos, y no entiendo por qué permitimos que nuestro gobierno continúe manchando el buen nombre de su nación. ¡Me encantaría probar un café Cubano!"
"Being in your beautiful country makes me feel an immense shame for how we treat our own people in the United States, and I don't understand why we allow our government to continue to smear your nation's good name. I'd love to try a café Cubano!"
Rio de Janeiro, Brazil
If you're a surf or music lover, you could find few better places to visit than one of Brazil's premier cities, Rio de Janeiro! Take a walk down the famous beaches of Ipanema while snacking on a Biscoito Globo, marvel at the world renowned Copacabana Palace hotel, and consider that the United States provided arms and other support for a 1964 coup to overthrow the democratically elected Brazilian Labour Party president, instilling a military regime that reigned for twenty years. Another US-backed coup?! Sounds like you need some coffee while you mull over America's role in global destabilization. Try a cafezinho, an espresso-like small cup of pre-sweetened coffee.
Order this way: "Os Estados Unidos são um intrometido sem remorso e opressor em governos estrangeiros em todo o mundo, mas especialmente em nações da América do Sul que têm insistido repetidamente em um governo democraticamente instilado, orientado para o povo e focado em programas sociais. Eu gostaria de um cafezhino, porém é tradicionalmente preparado sem interferência americana!"
"The United States is an unapologetic and overpowered meddler in foreign governments worldwide, but especially in South American nations that have repeatedly chosen democratically-elected, people-driven, social program-focused governments. I would like a cafezhino, however it is traditionally prepared without American interference!"
Istanbul, Turkey
The city may have once been known as Constantinople, capital of the Roman Empire, but you'll forever know Istanbul as an awe-inspiring vacation destination! It's a miracle that such beauty has lasted in a region ravaged by America's bogus "war on terror" and hazardous, predatory diplomacy to preserve oil interests. Coffee probably won't help you reckon with that, but if you want one, try a Türk kahvesi, an unfiltered coffee simmered in a small brass or copper pot!
Order this way: "Amerika, tarihin en tehlikeli örgütüdür, aldatma ya da kaba kuvvet yoluyla elinden geleni alan bencil bir kabadayı, bir manipülatördür. Utandım. Barışa kavuşacaksak, dünyayı böylesine ölçülemez zararlara yol açanlardan kurtarmalıyız. Türk kahvesini denemekten heyecan duyuyorum, teşekkürler!"
"America is the most dangerous criminal organization in all of history, a selfish bully that grabs what it can through deception or brute force, a manipulator. I am ashamed. If we are ever to achieve peace, we must rid the world of those that have brought forth such immeasurable harm. I'm excited to try a Türk kahvesi, thank you!"
Wrapping Up
With that, you should feel comfortable ordering coffee and apologizing for American adventurism in many of the world's most beautiful cities. So, grab a seat at the café, enjoy your drink, and read a few pages of Legacy of Ashes to prepare for your next apology.
*Special thanks to American app Google Translate for teaching me how to speak perfectly in any given language.
---
This post appears courtesy of our February 2021 publishing partnership with Functionally Dead. Every month, Widget partners with an organisation to feature one post/week from their contributors, members, or so on. View the other posts from our partner's contributors here.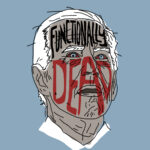 ---
Author's Pick
the video game Disco Elysium, the podcasts Champagne Sharks and Citations Needed, the streaming service MeansTV, the book Why I Am Not a Feminist: A Feminist Manifesto by Jessa Crispin
Anything Else?
we also have a Patreon that we use to pay our contributors, so please kick in if you can to help support leftist writers and artists! – https://www.patreon.com/funcdead