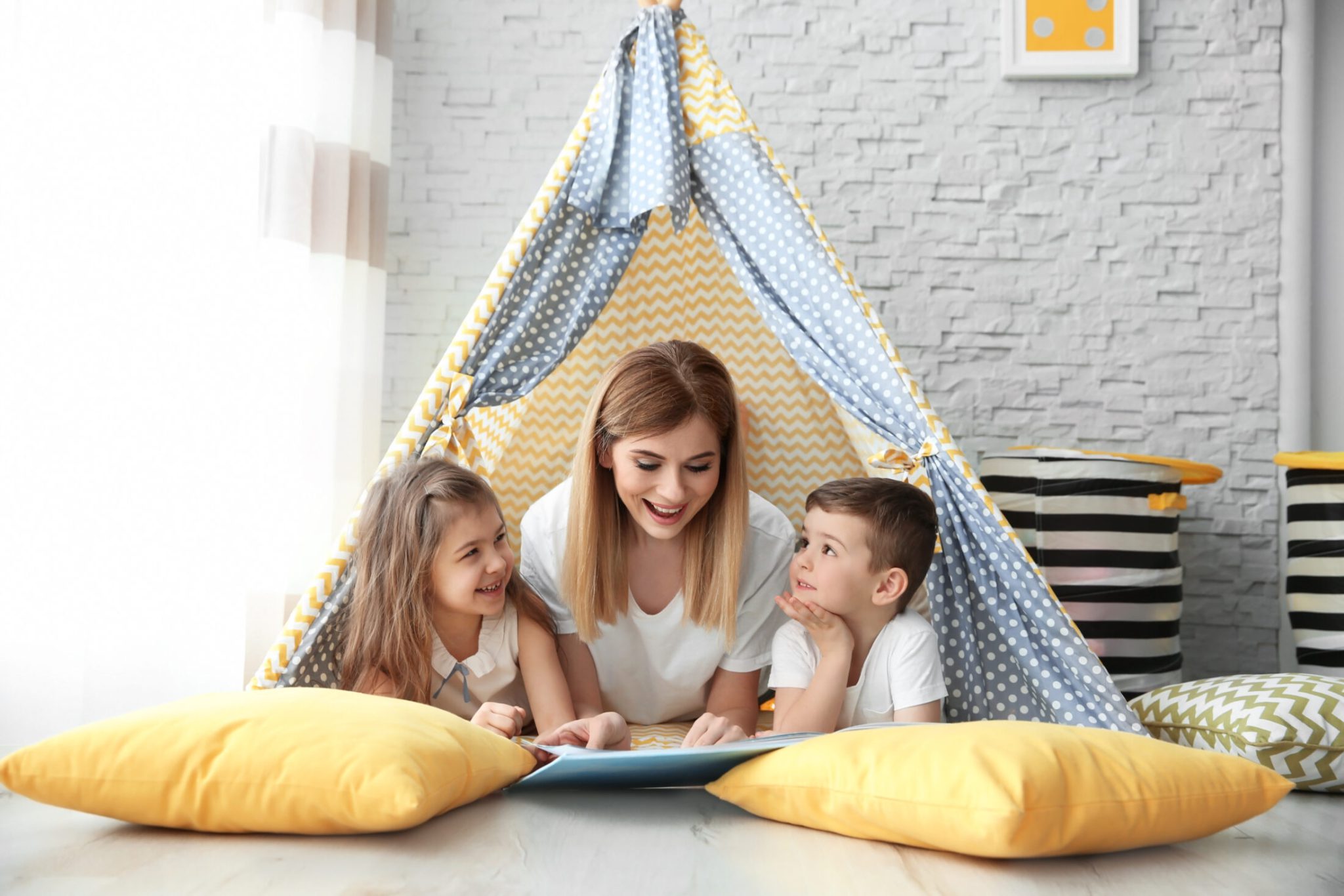 How We Found Our Dream Nanny Without Having To Pay Benefits Or A Living Wage
Responsibilities: Help with childcare, meal prep, household management, therapeutic analysis, child/family psychology, and personal assistance.
Finding the right caregiver for your family is a real challenge these days. Especially given the rising awareness of fair labor practices. As a mom of two and a full-time volunteer philanthropist, I know how hard it can be to find the right person to exploit. So, stay calm and read on! Below is the job description I used to find my very own, real-life Mary Poppins 🙂
Hi there, friendly caregiver!
We are a family of 4: mom, dad, 3-year-old boy (Menace), 9-month-old daughter (Arrianabella). We live in Brooklyn Heights in a modest townhouse. We are in search of a third adult to help care for our children—and for us!
Work will entail regular, ongoing help with childcare, meal prep, household management, therapeutic analysis, child/family psychology, and personal assistance. As the third adult, you will also be expected to provide sexual favours, spiritual guidance (currently, our only god is money but we are open to learning more about Eastern religion), and a bit of human pharmaceutical trial testing (if you're up for it!)."
Our amazing caregiver had to leave us unexpectedly for mental health reasons and because (she claims) we are responsible for both her hospitalization and the associated medical bills (we disagree!). Therefore, we are being super careful about finding someone who can provide evidence of a solid mental health history in the form of 15 professional references, as well as proof of enrolment in a top-tier private insurance plan. Unfortunately we are unable to provide benefits at this time. 🙂
Hours: constant, undefinable and ever-changing
Rate: $15-20 per hour, paid erratically (we do not expect candidates to actually rely on this income so it is best if you can supplement with a salary from another, more stable career).
Days: and nights!
Vacation: with us.
Responsibilities: Can-do attitude, good communication skills, and comfort with being filmed by our Nest-cam at all times – often in locations of questionable legality.
Childcare: Provide Menace and Arianabella with time and space for imaginative play. Develop a disciplinary, behavioral, and developmental philosophy by intuiting our wildly unpredictable, incoherent beliefs on parenting, as well as becoming an authority on the attached bibliography, which includes works from Freud, Winnicott, and Mr. Wonderful from Shark Tank. We will test you to see if you have done your reading.
You will be expected to help our children become contributing members of household, community, and society. Promote gender neutrality (for the children, but please, not for you). And do not forget to have fun. 🙂
Housekeeping: With only three floors, five bedrooms, and a garden (NYC living, am I right?!), quarters are tight and must be kept in gestapo-like order at all times. Please be aware we are a zero-waste home. Even though we're executives at two of America's leading polluters, we spend a lot of time talking about how our choices impact the earth's environment. Menace is highly aware of the effect of single use plastics after feeding plastic bags to our last dog (RIP Bark Obama). He's also distraught over carbon impact so please do not bring carbon into our home.
Food prep: Prepare three healthy meals for the family every day! Shop for basic food staples to ensure the house is stocked with vegan, organic, nitrate-free, authentically international staples. We'll walk you through 25 pages of our online order history for Amazon Fresh. My husband is a product manager at Amazon so please try to use Amazon as much as possible and take care to log what is working and not working with the site experience and any functionality you think should be improved. Please do not ask to be compensated for your work on behalf of Amazon. Bathroom breaks are prohibited.
Management and communication: Our goal is to support you in setting up processes and systems that work for all of us (and not to micromanage!). Once everything is up and running, we like to have daily "management meetings" to explain what you should be doing better.
We value hard work, humor, honesty, subtle manipulation, and psychological abuse. If it seems like this role may be a good fit for you, please write to me directly with a cover letter, personal statement, CV, references, link to an introductory YouTube video (please include your FULL BODY in the video), and $100 application fee.
Please also include a description of a recent meal you cooked and a list of accomplishments by other children you have raised (Pulitzer, Academy Award, any Nobel Prize, etc.) We look forward to hearing from you!
---
Author's Pick
Melissa Broder's podcast, "Eating Alone in my Car" and her new novel, Milk Fed.