Web monitization is an emergent technology that allows website visitors to stream 'micropayments' to a monetized publisher. It also allows publishers to gate some content as 'subscriber only.' One way you might think of it is sort of like Patreon, except the transaction between creator and supporter happens in real time, as you engage with the creator's work.
Coil is a platform that makes web monetization easy for publishers (hey, like us) and readers (hey, like you). If, say, you wanted to support our site, it'd be as easy as a) subscribing to Coil for $5 USD/mo. (this basically funds your 'wallet,' from which funds are dispersed to the web monetized sites you visit – or that's our understanding at least.
Benefits
We offer direct benefits to subscribers, including exclusive PDF magazines and podcasts, here.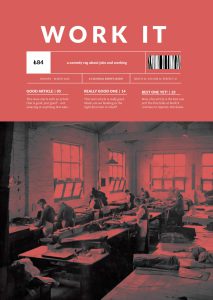 If widely adopted, this model could be a huge benefit to subscribers for this reason: The Patreon model is not scalable for fans – if you like ten podcasts, that's $50/month to spend; or you can support a few this month, some different ones next month, cancelling and re-subbing to your favourite shows every few months and catching up on their episodes to keep costs down, but that's a very crufty solution.
With something like Coil/web monetization, you could, in theory, pay once and have access to everything available across the 'network.' The challenge, that we'll blog about soon, is trying to increase mindshare and come up with ways for the 'network' to better communicate its value to readers.
All of that is to say, if you like what we're doing and want to kick in a few bucks to our work (and access the perks we have to offer), please subscribe to Coil using our reference code: https://coil.com/?ref=widget3221. It helps us cover some of our many out-of-pocket costs.