Coil Comedy Bundle: The Hard Times
Web monitization is an emergent technology that allows website visitors to stream 'micropayments' to a monetized publisher.
Widget is happy to be part of the Coil comedy bundle – a network of funny damn sites, all of which you can support by signing up to Coil and browsing your happy little heart out.
One our favourites is the nü-classic mosh-tastic punk satire site The Hard Times.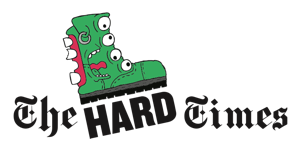 We partnered with Hard Times this month to feature four of their amazing writers, and they spearheaded the comedy bundle. They've also got a whole sub-site meant just for Coil subscribers, with bonus content and an ad-free experience! So sign up to Coil and check out https://coil.thehardtimes.net/ to tip your local squeegee kid.