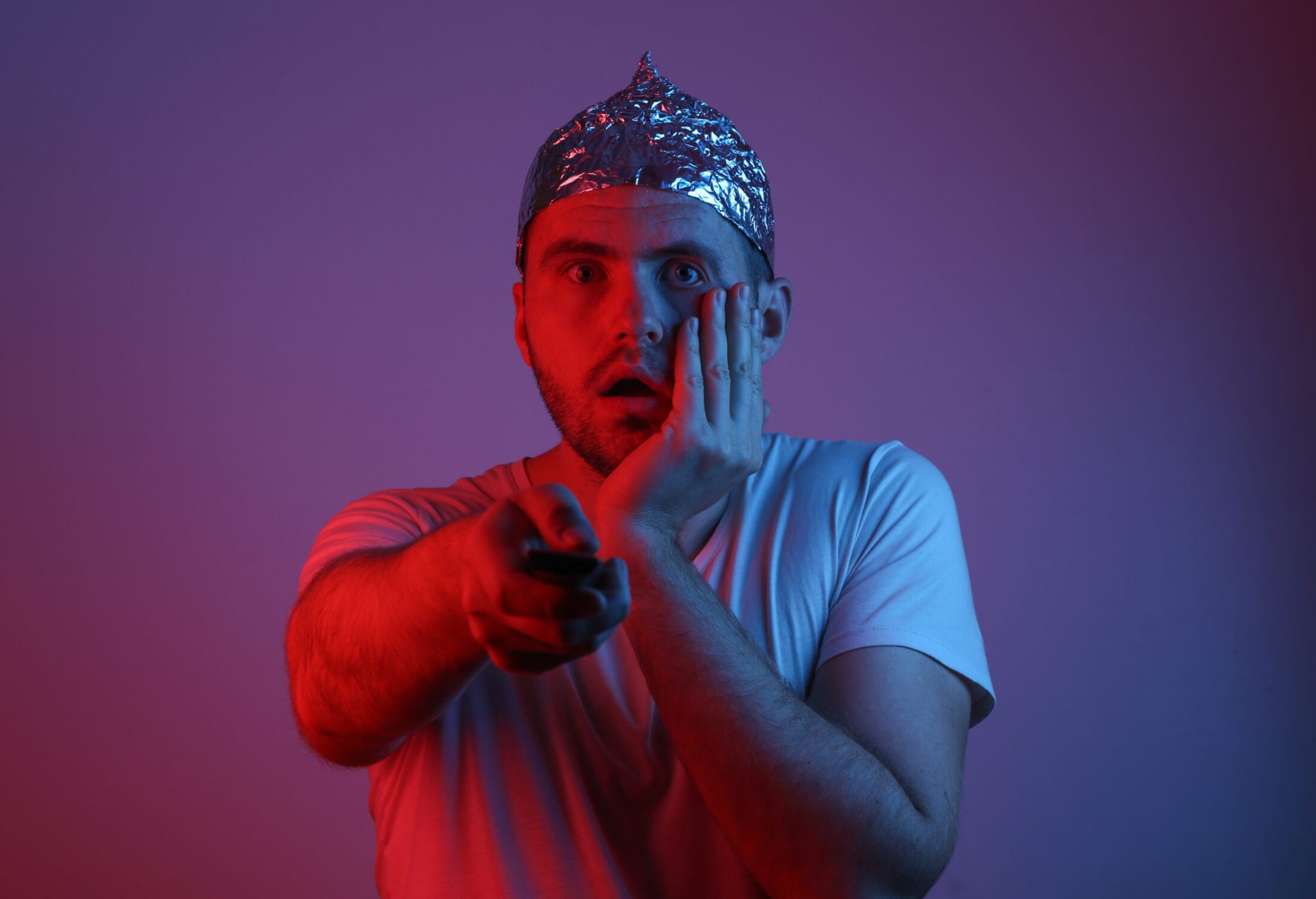 TV Listings For FreedomFlix, The Premium Streaming Service For Conservatives
"Get Well Soon, Y'hear?" (Game Show, 30 min) Terminally ill patients compete for the ultimate prize: all-expenses-paid lifesaving medical treatment.
"Oil Wars" (Documentary, 60 min)
Greedy scientists, desperate for lucrative grant money and the need to feel smug about themselves, collude in a vast socialist conspiracy to destroy the US economy. They fabricate the ultimate SJW hoax: global warming. Fortunately, the truth is exposed by a ragtag group of plucky Chevron executives, aided by their magical friend, Slicky the Oil-Soaked Baby Seal. Can those America-hating snowflake scientists take the heat? Tune in and find out.
"Bain Capital vs. Geoffrey Giraffe" (Documentary, 60 min)
The inspirational story of Bain Capital's staggering financial windfall (to the tune of hundreds of millions of dollars!) brought about by their destruction of corporate giant Toys R Us. Watch never-before-seen footage of former Bain CEO Mitt Romney as he delivers a speech to the Board of Directors at a celebratory feast of hungry hippo fritters and giraffe steaks.
"Harlan" (Drama, 2 hr)
The fantasy retelling of Thelma and Louise with a twist – what if Louise's bullet hadn't killed sorely misunderstood Harlan? Harlan embarks on a road trip in search of the radical feminists who nearly took him out in the prime of his life. Along the way, he will face the single greatest threat to American democracy: an army of Women's Studies majors. Can he deprogram these feminazis? Our freedom depends on it!
"Reverse Racism Exposed!" (Interview, 60 min)
Host Tucker Carlson takes us on a wild journey with guest Donald Trump, Jr., as they prove, once again, white guys just don't get a fair shake. Why did Toni Morrison's "The Source of Self-Regard" win the 2020 NAACP Image Award for Outstanding Non-Fiction work? That was the same year Don Jr.'s masterpiece was published: "Triggered: How the Left Thrives on Hate and Wants to Silence Us."
"The Fountainhead" (Drama, 2 hr)
Experience the joys of rugged individualism and socially acceptable vandalism in the film adaptation of Ayn Rand's famous novel. Like Ayn Rand's final years, this program was subsidized by state funding, and, also like Ayn Rand's final years, it goes on too long. Former Senator Paul Ryan's enthusiastic review: "an objectivist wet dream."
"We Like Our Species Like We Like Our Meat: Rare" (Reality TV, 30 min)
Join Eric and Don Jr. on a hunting expedition to Borneo. There are currently fewer than 100 Sumatran Rhinos remaining in the wild – how many can they kill before it's too late?
"Scrooge Revisited" (Holiday Drama, 2 hr)
Ebenezer Scrooge awakens unchanged on Christmas day. Longtime employee Bob Cratchit's work performance deteriorates after the death of his young son, prompting Scrooge to replace Bob with a much younger man for half the salary. How will this corporate shake-up affect Scrooge and Marley's quarterly profits? And will the decrease in surplus population destroy London's real estate market?
"The Rant" (Interview, 60 min)
Talk show in which panel members (Laura Ingraham, Kimberly Guilfoyle, Nancy Grace, Judge Jeanine Pirro and Tomi Lahren) discuss trending topics in the headlines. In this episode, guest Marjorie Taylor Greene rants.
"WWJD?" (Interview, 30 min)
Televangelist Pat Robertson hosts man on the street interviews asking red state residents what they believe Jesus would do in various situations. Today's episode focuses on immigration at the southern border. Robertson emphasizes that Jesus was not a refugee – he was a legal immigrant, and if he had broken immigration laws, he would have been a sinner, and that's impossible because he's the Son of God. Also, give us your money.
"Under-Incarceration in America" (Documentary, 60 min)
America, proud world leader in incarceration rates, has cause for concern as El Salvador, Turkmenistan, and Thailand are right on its heels. Hosted by Senator Tom Cotton, whose guests include objectively unbiased executives from CoreCivic, the nation's most profitable developer of private prisons, and McDonald's, which teaches inmates to sew employee uniforms for $1.09 per hour.
"The Apprentice: Sycophant Edition" (Game Show, 60 Minutes)
In tonight's episode, Republican Members of Congress compete in the ultimate racing challenge: swimming 20 lengths of an Olympic-sized pool filled with an unchlorinated slurry of Flint Michigan tap water, hog farm lagoon runoff, and untreated sewage from President Trump's Mar-a-Lago residence. The winner will be honored with a private audience with the 45th President, including dinner of Kentucky Fried Chicken, well-done steak, and 17 Diet Cokes. As an added bonus, the winner will be permitted to watch from the sidelines as President Trump and his children eat their chocolate mousse dessert out of a 24-karat golden trough.
"Get Well Soon, Y'hear?" (Game Show, 30 min)
Terminally ill patients compete in a variety of humiliating challenges. In tonight's episode, contestants play musical chairs on an unstable raft floating on an alligator-infested pond. The winner gets the ultimate prize: all-expenses-paid lifesaving medical treatment. As a parting gift, losers get a $50 donation to their GoFundMe account and a free 30-minute consultation with a bankruptcy attorney. Produced by Mark Burnett and hosted by Boston Rob Mariano.
---
Author's Pick