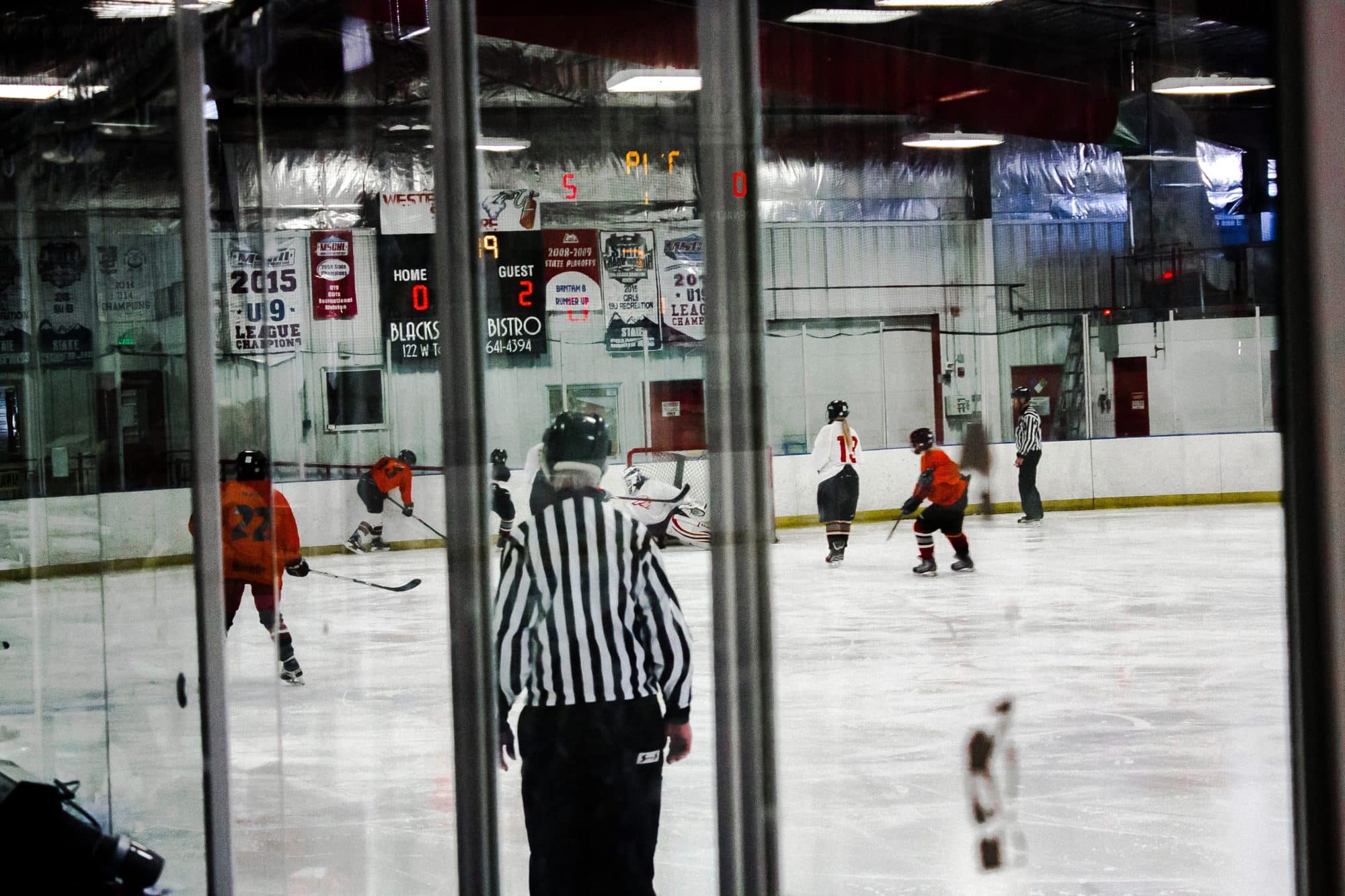 Hockey Interview Wisdom
Hockey players are the best interview subjects. But sometimes, you need a translation. Spooky is here to help.
Hockey players are the best interview subjects. Every time they open their mouths, it's like they're being profiled by Esquire, Playboy or Motor Trend. That said, some of their idiom, some of their piquant turns-of-phrase, are so extraordinarily clever that comprehension eludes the lay listener. So then, here is the official Widget Translation Guide™ to some of the deepest phrases used by hockey players.
"Guys Have to Go to the Net."
Translation: "Near the net is the best place to score, and I strongly feel that guys have got to go to it. Once, I saw a guy go to the Best Buy parking lot when he was supposed to go to the net. I was like, 'Guy, you'll never score from there. You should really go to the net!' Another guy I saw going to a Zadie Smith reading which was not even close to the net. I said, 'C'mon guy, get to the net. You've got to.' (That guy later got an assist all the way from a Roxanne Gay reading, but that's the exception that proves the rule.)"
"We Didn't Play for 60 Minutes."
Translation: "It's 100% true. One time, we only played for 13 minutes and then took off to the movies. (Arthur Christmas.) The other team scored a whole bunch of goals on us while we were gone. And then another time, we tried to play for an additional 4 hours on top of the first 60 minutes: turns out they wouldn't count any of our goals from those bonus minutes. Jerks. Anyway, here's a little trick that should come in handy: try counting 'one-one-thousand, two-one-thousand,' and so on up to sixty minutes, and then you can stop playing."
"We Just Didn't Get the Bounces."
Translation: "This is actually only part of the expression. Did you ever see Flubber? The full saying is, 'Because we didn't concoct some magical flubber, we just didn't get the bounces [from the flubber on our shoes].' You have to be accountable: If you want to get bounces, you've got to keep your nose in a chemistry set right up till puck-drop working on your flubber recipe. What the hell is in there? I tried melting down a bunch of rubber bands, but I just ended up in the ER from smoke inhalation. That Professor Brainard is way smarter than people give him credit for."
"We've Got to Keep it Simple."
Translation: "This is absolutely true. If you overcomplicate things, you will lose, plain and simple. Focus on why you're here: to play hockey. Do not multi-task. Ever tried revising your monograph on the Weimar Republic while on the penalty kill? How'd that work out for ya, bud? Or tried to hold a reading group in the neutral zone while on the forecheck? Fool! You can't unpack Piketty's argument in all its fullness at the same time you're trying to get the puck up to your winger for a one-timer. Keep it simple, bud."
"We've got to get to the dirty areas."
Translation: "To be honest, I don't totally get this one. Coach screamed this at us one intermission. Well, I'm not someone to ask too many questions, but I spent the rest of the game in the dirtiest area I could find: I went skating around the arena men's room, waiting for a tip-in. Did I redirect the game-winner? Nope! Did I slip on some used beer? … Anyway, I'll let my linemates take this assignment next time."
"We have to play our game."
Translation: "You can't play someone else's game. You might be tempted to play Wayne Gretzky's game. Look, bud, there's only one Great One. Think you can play Bobby Orr's game? Yeah right, whatever you say, hoss. No way, you've got to play your game. And definitely don't play the game of someone like Emily Dickinson, Wilfred Owen, Sylvia Plath, Homer, Ann Carson, Theocritus, the Gilgamesh poet, Wisława Szymborska, Paul Verlaine, or Percy Bysshe Shelley, 'cause those are all famous poets who wouldn't stand a chance against the Flyers."
There you have it, folks. Now you can watch hockey interviews or even be a hockey player if you want. Contact jobs@nhl.com and include your team and position in the subject line, along with a link to this article under References. Good luck! And remember to have fun out there.