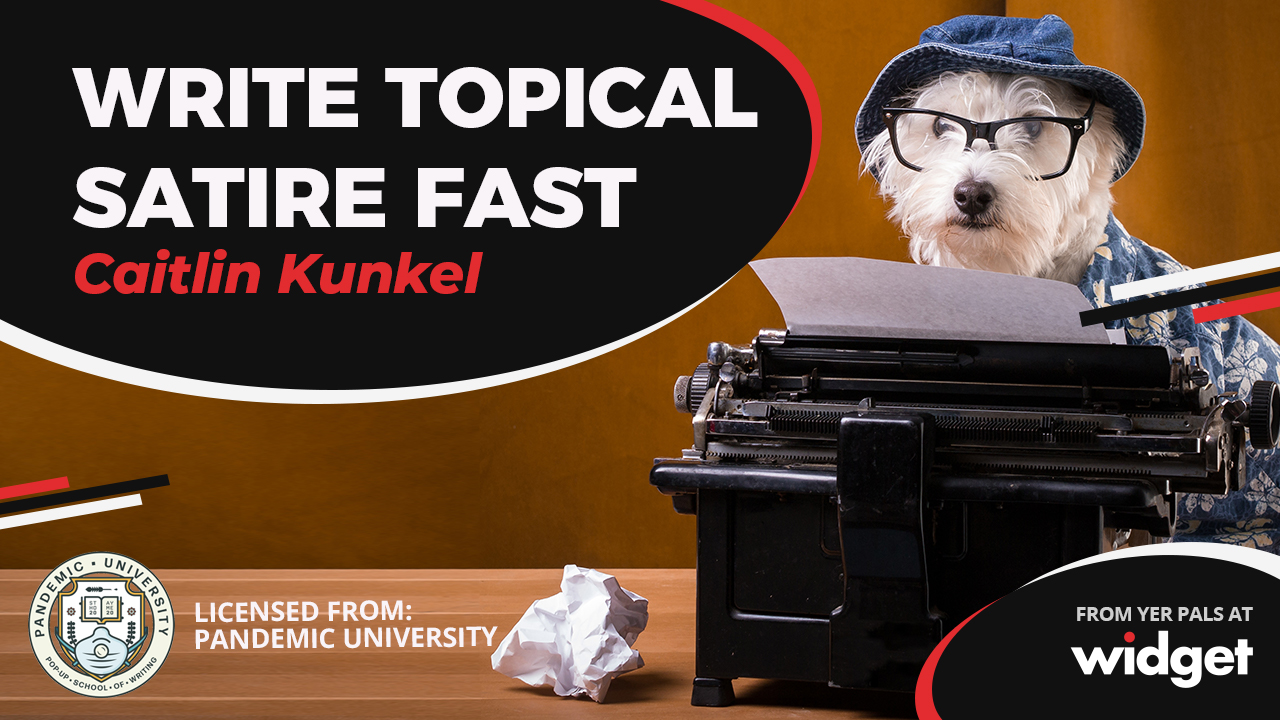 Writing Topical Satire…Fast!
Writing Topical Satire…Fast!
Satirist and creator of The Second City's Online Satire Writing program, Caitlin Kunkel will teach you how to synthesise facts and research—then make it funny. She'll help guide students from the brainstorming process to forming a comedic premise and inserting your point of view into a humour piece.
She'll discuss forms used on sites like McSweeney's and The New Yorker, where satire pieces frequently go viral and can lead to book deals and increased followings.
Caitlin co-authored the satirical gift book "New Erotica for Feminists: Satirical Fantasies of Love, Lust, and Equal Pay" off a topical McSweeney's piece.
Licensed from Pandemic University, recorded Aug. 6/20
Accompanying Resources