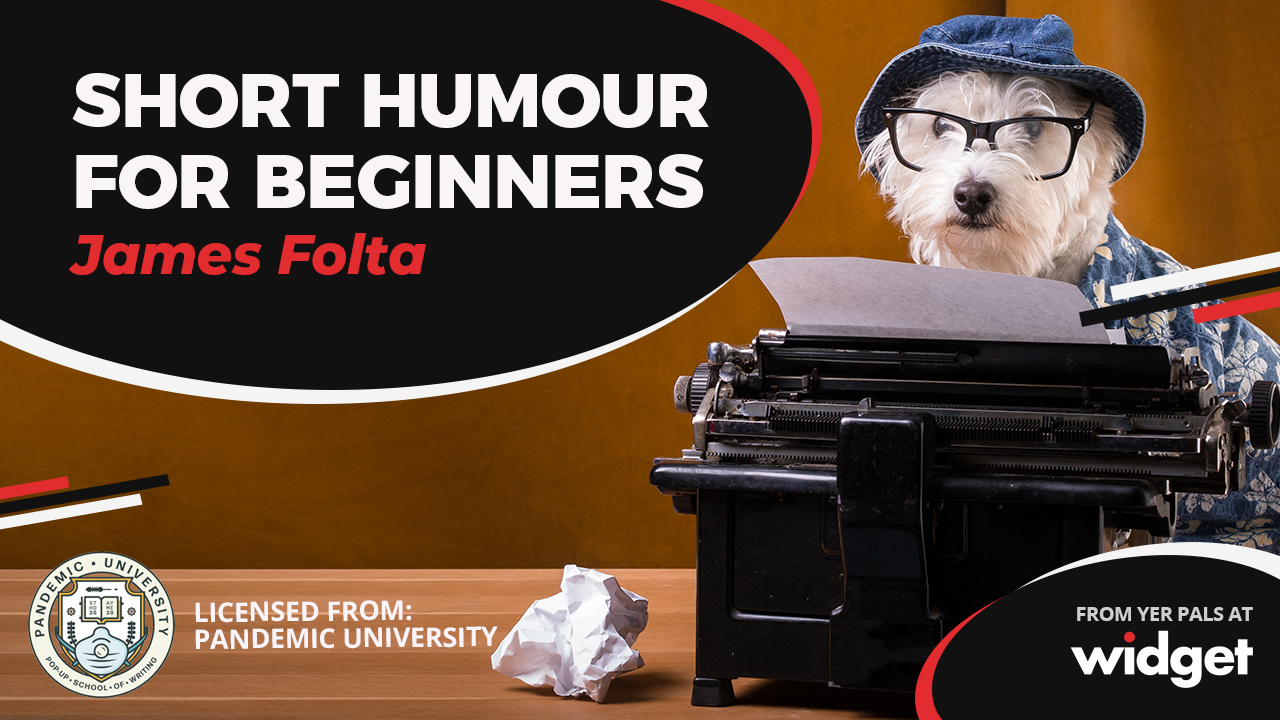 Short Humour For Beginners
Humour writing can seem like an impenetrable form even for experienced writers. Whether you want to make people smirk or laugh out loud, writer and editor James Folta will guide you through a general introduction to the format: What is humour writing? What does it need? What is a premise? What is a beat? This class introduces the concepts and terminology you need to get started. He'll run you through a couple exercises so you can leave with concrete ideas and a plan to write a (genuinely funny) first draft.
James Folta is a writer, editor, and comedian. His writing has been published by The New Yorker, McSweeney's, Topic, GEN, National Lampoon, Funny or Die, Esquire, and more. A complete list of clippings and projects is available here. He is the managing editor of the humor website Points in Case, and created and wrote scripted podcasts for Gimlet, Audible, and elsewhere. James is also the co-creator of The Satire and Humor Festival and hosts a monthly reading series called An Evening of Humorous Readings.
Subscribe to his newsletter,A Newsletter of Humorous Writing.
Accompanying Resources